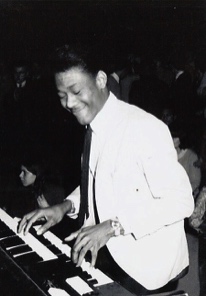 Musical Heritage
Jeremy was born in early 1967 and his passion for music in all its forms is inherent. His birth grandfather, Cyrus Noel was a jazz saxophonist and band leader of a swing orchestra in San Fernando, Trinidad. He was a good talent spotter and mentor, with a number of musicians going on to do well in the industry. An example is Kenrick Pitt known as "Pitty" who from the 8 years of age, played percussion in the orchestra. As a songwriter and vocalist under the stage name of Lee Vanderbilt he had a successful international musical career with the co-writing of the hit
Kung Fu Fighting
and the writing and performance of the title song for the film
Some Girls Do
.


Likewise as a teenager, Jerry's birth father, Carl "Breadback" Noel, (above right) was invited by Cyrus to cover for an existing pianist and organist, who would often turn up to play the worse for wear. He established himself in the orchestra and worked with a number of other well-known acts such as multi-talented artist Vin Cardinal and guitarist Lynn Taitt (considered one of the founders of the Rock steady genre, a forerunner of Reggae) and The Sheikhs before being placed in one of the top dance bands in Jamaica, The Vagabonds and coming to the UK to tour in 1964. In the 70's and 80's he spent much of his time in Europe.


Jeremy's adoptive father also had an early career as an organist, but playing in churches from the age of 16. Also a keen audiophile, music was constantly heard around the family house either live, on an upright piano or through music systems.

Jeremy is proud of his musical heritage with music always having played a very important part in his life.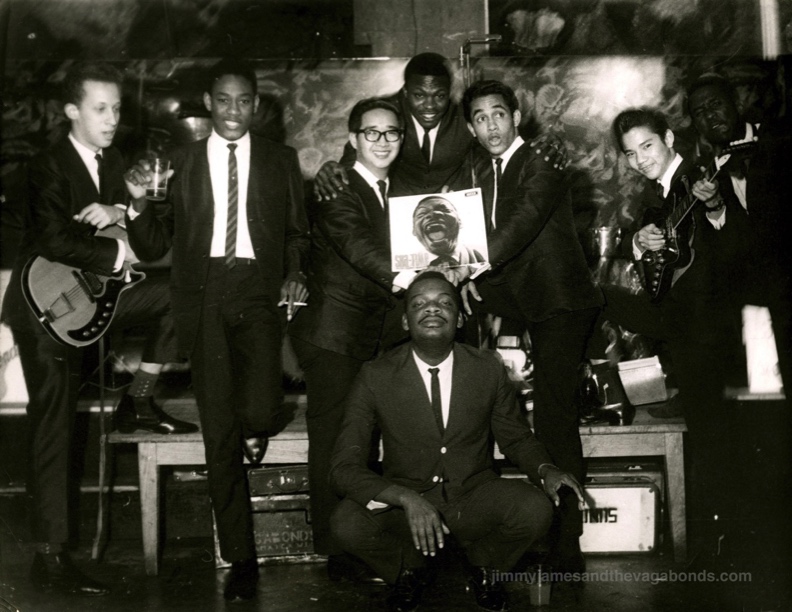 The Vagabonds (left) presenting the album Ska-Time (Decca) recorded in the UK just two weeks after their arrival in the UK in 1964. Carl Noel is second from left.

Also pictured are Count Prince Miller, (front) already an established musical personality and MC in his own right, later working with Bob Marley and producing many others. He is also an award-winning actor. Phil Chen, (second from right) has become a world-renowned session bass player and has recorded and played live for many of the leading artists in contemporary music. Most recently he is a member of The Doors.
A still capture from BBC documentary on UK soul music

- Soul Britannia - I Feel Good featuring contributions from Jimmy James
Jimmy James and Totlyn Jackson c1964
Jimmy James performing as part of Soul Britannia at the Barbican,
originally broadcast Feb 2007 with Madeline Bell, Sam Moore, Eric Burdon, Eddie Floyd
and Geno Washington amongst others.