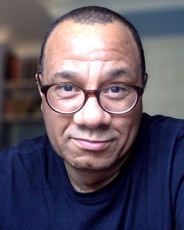 Career Summary
Jeremy Jobson is a musician, composer, sound editor, photographer and video producer working within or around the media industry in the UK.

His musical career started in the 1980's as a trumpet and bass player and has incorporated creative output in most media and musical genres over the last three decades.

Jeremy took his interest in audio and film further when he was accepted for study at Bournemouth Media School (Bournemouth University) in 2002, one of the leading sources of education in this field in Europe. He graduated with a Master of Arts Degree in Sound Design for the Screen in 2003.


Since then he has produced music, video and sound for a variety of clients and assisted in helping other individuals make more of the internet through multi-media website design.

Most recently Jeremy has appeared in front of the camera as an Actor and Background artist. If you're sharp you may be able to spot him in productions such as
Quiz, Call The Midwife, Endeavour, Grantchester, Chewing Gum
and
The Job Lot,
a Grammy nominated music video by The Chemical Brothers (
We've Got To Try
) and in commercials for UEFA, American Express and Public Health England.
For more info.
Jeremy lives near London. When not working he enjoys socializing with friends and family, photography and competitive sport.


More details of Jeremy's musical influences and background are available
Here